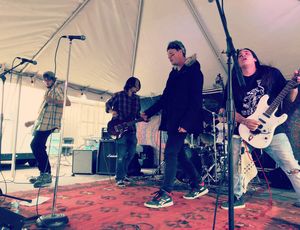 Prepare for abduction, the Owls & Aliens invasion has begun. 
O&A brings the hot sauce to rock 'n roll, taking inspiration from the genre's most quintessential styles. When the music of Owls & Aliens hits listener's earholes, layers of classic rock, heavy metal, punk rock, alternative rock, post-hardcore, and everything in between come crashing together, creating a beautiful amalgomation of sounds. The brotherhood formed between the five members is caused by each of their unfettered need to play, write and listen to music - despite coming from quite different backgrounds.  
The band emerged from the depths of Southern Oregon in a small, scenic town called Klamath Falls at the beginning of 2019. After a year of writing songs and hosting local shows in their own garage, Owls & Aliens undeterred persistence to unveil their music to the world drove the band to record their debut album amidst a pandemic. Their first two singles, Mercy and You Can't Save Everyone have been unleashed thus far, including a music video for the latter released in August of 2021, with the rest of the album set to be revealed later this year. 
Members: Dustin Carter (clean/unclean vocals) - Travis Siebecke (rhythm guitar, clean vocals) - Jeffry Maryinez (lead guitar, backup vocals) - Nicholi Ohbronovich (bass, unclean vocals) - Dakotah Webb (drums, backup vocals)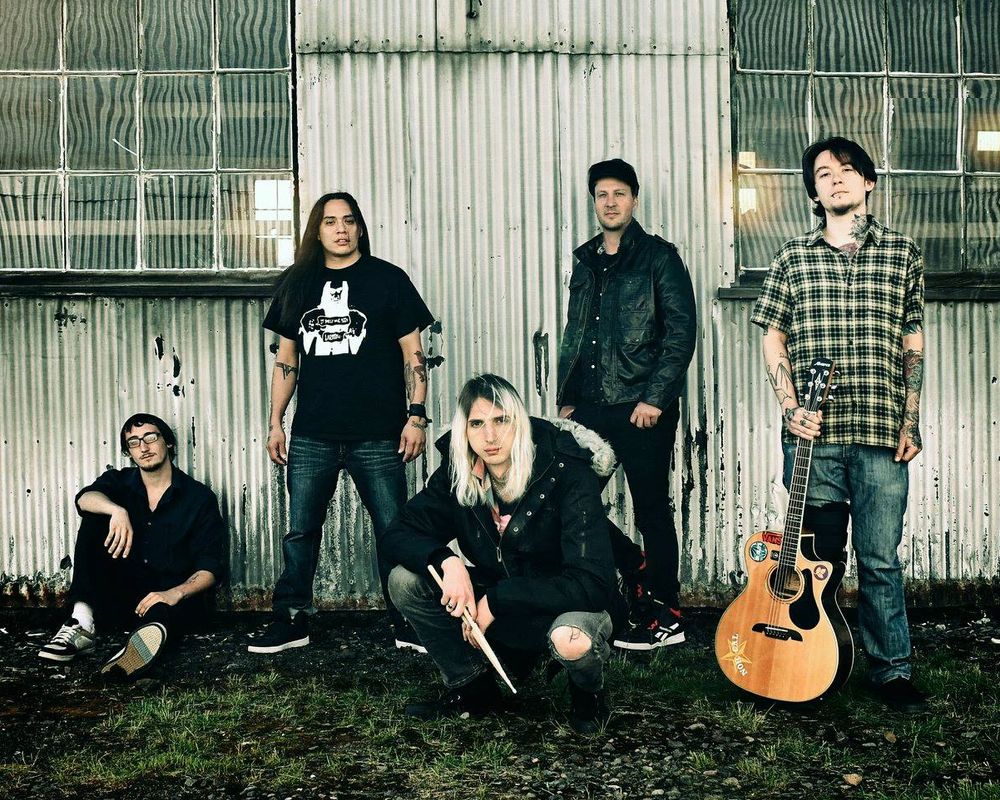 How it Began
"Let's start a band" - Dakotah
"Ya? You're not moving? . . . Very cool. I'm down to start a band!" - Dustin
These were the messages exchanged between drummer Dakotah Webb and lead vocalist Dustin Carter on November 18, 2018. Dustin and Dakotah had met each other through their own musical en devours, and had even played a few shows together throughout the Klamath Falls music scene; Dakotah was in local college band Box Brothers and Dustin Carter was playing acoustic shows and recording solo albums. Little did they know what the next few months had in store.
In need of guitarists, Dustin and Dakotah immediately thought of Jeff Martinez and Travis Siebecke, who had each been involved in the local music scene and had recently started playing music with one another. Sometime in January of 2019, the four of us met up in Dakotah's infamous garage for a jam session. That night, the basis of our first song was completed; we knew something special was in the works.
Next we needed a bassist. One night Jeff invited his neighbor Nicholi Ohbronovich - who also happened to play guitar - to come over and hang out during a band practice. Full of energy and eager to be involved, Nich immediately asked if he could slap on a bass and began to jam with us. All of the pieces of the puzzle were finally together and the magical moments of song writing began. After a few different versions of a band name, Knight Owl was chosen. However, upon the release of their first demo, the band name was changed to Owls & Aliens and has become the one you'll never forget. So enjoy the ride with us as we take on the world.